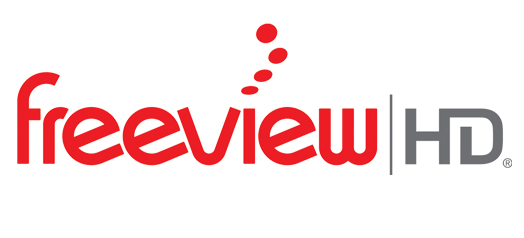 March 2016 Update:
Frequencies have changed again for Christchurch and other parts of the country. After much searching to see what had changed, I came across: http://www.freeviewnz.tv/media/1116/nz_dtt_transmission_map.pdf
This is essentially all the information you could want regarding frequencies used across NZ, including their freeview channel number, and actual MHZ frequency.
UPDATE: Have updated this page with latest frequency info (was a little outdated). If you are in Christchurch, there's a channel scan/dump at the very bottom if you want more information.
As detailed here, the Freeview UHF frequencies for Christchurch recently changed. I couldn't immediately find a site with the details for the new frequencies so have added them below:
Sugarloaf Christchuch
562000000 Mediaworks Frequency (Channel 32)
578000000 TVNZ Frequency (Channel 34)
594000000 SKY/KORDIA Frequency (Channel 36)
Channel PIDs
The PID is basically the unique identifier for each channel as it's multiplexed on to the frequency. The following may be helpful for some, if you can't do a manual scan with your tuner (typically if you're on Windows or Linux).
1200-1202,1206, and 1207 are TVNZ – TV1, TV2, TV1PLUS1, TV2+1.
1300-1303 are MediaWorks – TV3, FOUR, TV3PLUS1, C4.
1400-1405, 1407, 1413 are Kordia and SKY – Maori TV, Parliament TV, Trackside, ChineseTV, PRIME, TV33, TV9.
2000-2001 are Radio (again on Kordia/SKY frequency) – BaseFM, RadioNZ National, RadioNZ Concert.
localadmin@tv:~$ scan -a 3 /usr/share/dvb/dvb-t/nz-christchurch >>> tune to: 562000000:INVERSION_AUTO:BANDWIDTH_8_MHZ:FEC_3_4:FEC_AUTO:QAM_64:TRANSMISSION_MODE_8K:GUARD_INTERVAL_1_16:HIERARCHY_NONE Network Name 'Freeview ' 0x0000 0x0514: pmt_pid 0x0138 Mediaworks — TV3 (running) 0x0000 0x0515: pmt_pid 0x012d Mediaworks — FOUR (running) 0x0000 0x0516: pmt_pid 0x012e Mediaworks — TV3 PLUS1 (running) 0x0000 0x0517: pmt_pid 0x012f Mediaworks — C4 (running) 0x0000 0x0518: pmt_pid 0x0130 Mediaworks — The Shopping Channel (running) 0x0000 0x051c: pmt_pid 0x0132 Mediaworks — Al Jazeera (running) 0x0000 0x051d: pmt_pid 0x0133 Mediaworks — Te Reo (running) >>> tune to: 578000000:INVERSION_AUTO:BANDWIDTH_8_MHZ:FEC_3_4:FEC_AUTO:QAM_64:TRANSMISSION_MODE_8K:GUARD_INTERVAL_1_16:HIERARCHY_NONE 0x0000 0x04b0: pmt_pid 0x0082 TVNZ — TV ONE (running) 0x0000 0x04b1: pmt_pid 0x0083 TVNZ — TV2 (running) 0x0000 0x04b6: pmt_pid 0x0084 TVNZ — TV ONE plus 1 (running) 0x0000 0x04b7: pmt_pid 0x0085 TVNZ — TV2+1 (running) Network Name 'Freeview ' >>> tune to: 594000000:INVERSION_AUTO:BANDWIDTH_8_MHZ:FEC_3_4:FEC_AUTO:QAM_64:TRANSMISSION_MODE_8K:GUARD_INTERVAL_1_16:HIERARCHY_NONE 0x0000 0x058d: pmt_pid 0x0000 JDA — East Coast TV (running) 0x0000 0x07d0: pmt_pid 0x00dc Kordia — Radio NZ National (running) 0x0000 0x07d1: pmt_pid 0x00dd Kordia — Radio NZ Concert (running) 0x0000 0x07d2: pmt_pid 0x00de Kordia — BaseFM (running) 0x0000 0x05aa: pmt_pid 0x00f0 Kordia — MHEG IC Test Channel (not running) Network Name 'Freeview ' 0x0000 0x0578: pmt_pid 0x00c8 Kordia — Maori Television (running) 0x0000 0x0579: pmt_pid 0x00c9 Kordia — Parliament (running) 0x0000 0x057a: pmt_pid 0x00ca Kordia — Trackside (running) 0x0000 0x057b: pmt_pid 0x00cb TVNZ — ChineseTV (running) 0x0000 0x057c: pmt_pid 0x00cc SKY — PRIME (running) 0x0000 0x057d: pmt_pid 0x0000 Kordia — TV33 (running) 0x0000 0x057f: pmt_pid 0x00ce Kordia — ChoiceTV (running) 0x0000 0x0580: pmt_pid 0x0000 Kordia — TVCentral (running) 0x0000 0x0582: pmt_pid 0x0000 JDA — TV Rotorua (running) 0x0000 0x0583: pmt_pid 0x0000 JDA — Info-Rotorua (running) 0x0000 0x0584: pmt_pid 0x0000 JDA — Channel North (running) 0x0000 0x0586: pmt_pid 0x00d0 Kordia — Firstlight (running) 0x0000 0x0587: pmt_pid 0x00d1 Kordia — Sommet Sports (running) 0x0000 0x0588: pmt_pid 0x00d3 Kordia — CanterburyTV (running) 0x0000 0x0589: pmt_pid 0x0000 Kordia — DunedinTV (running) 0x0000 0x058a: pmt_pid 0x0000 JDA — CUE (running) 0x0000 0x058b: pmt_pid 0x00d5 Kordia — TVSN Shopping (running) 0x0000 0x058c: pmt_pid 0x00d6 Kordia — Yes Shop (running) >>> tune to: 0:INVERSION_AUTO:BANDWIDTH_8_MHZ:FEC_3_4:FEC_1_2:QAM_64:TRANSMISSION_MODE_8K:GUARD_INTERVAL_1_16:HIERARCHY_NONE __tune_to_transponder:1519: ERROR: Setting frontend parameters failed: 22 Invalid argument >>> tune to: 0:INVERSION_AUTO:BANDWIDTH_8_MHZ:FEC_3_4:FEC_1_2:QAM_64:TRANSMISSION_MODE_8K:GUARD_INTERVAL_1_16:HIERARCHY_NONE __tune_to_transponder:1519: ERROR: Setting frontend parameters failed: 22 Invalid argument retrying with f=570000000 >>> tune to: 570000000:INVERSION_AUTO:BANDWIDTH_8_MHZ:FEC_3_4:FEC_1_2:QAM_64:TRANSMISSION_MODE_8K:GUARD_INTERVAL_1_16:HIERARCHY_NONE WARNING: >>> tuning failed!!! >>> tune to: 570000000:INVERSION_AUTO:BANDWIDTH_8_MHZ:FEC_3_4:FEC_1_2:QAM_64:TRANSMISSION_MODE_8K:GUARD_INTERVAL_1_16:HIERARCHY_NONE (tuning failed) WARNING: >>> tuning failed!!! dumping lists (34 services) TV3:562000000:INVERSION_AUTO:BANDWIDTH_8_MHZ:FEC_3_4:FEC_AUTO:QAM_64:TRANSMISSION_MODE_8K:GUARD_INTERVAL_1_16:HIERARCHY_NONE:450:400:1300 FOUR:562000000:INVERSION_AUTO:BANDWIDTH_8_MHZ:FEC_3_4:FEC_AUTO:QAM_64:TRANSMISSION_MODE_8K:GUARD_INTERVAL_1_16:HIERARCHY_NONE:451:401:1301 TV3 PLUS1:562000000:INVERSION_AUTO:BANDWIDTH_8_MHZ:FEC_3_4:FEC_AUTO:QAM_64:TRANSMISSION_MODE_8K:GUARD_INTERVAL_1_16:HIERARCHY_NONE:452:402:1302 C4:562000000:INVERSION_AUTO:BANDWIDTH_8_MHZ:FEC_3_4:FEC_AUTO:QAM_64:TRANSMISSION_MODE_8K:GUARD_INTERVAL_1_16:HIERARCHY_NONE:453:403:1303 The Shopping Channel:562000000:INVERSION_AUTO:BANDWIDTH_8_MHZ:FEC_3_4:FEC_AUTO:QAM_64:TRANSMISSION_MODE_8K:GUARD_INTERVAL_1_16:HIERARCHY_NONE:454:404:1304 Al Jazeera:562000000:INVERSION_AUTO:BANDWIDTH_8_MHZ:FEC_3_4:FEC_AUTO:QAM_64:TRANSMISSION_MODE_8K:GUARD_INTERVAL_1_16:HIERARCHY_NONE:456:406:1308 Te Reo:562000000:INVERSION_AUTO:BANDWIDTH_8_MHZ:FEC_3_4:FEC_AUTO:QAM_64:TRANSMISSION_MODE_8K:GUARD_INTERVAL_1_16:HIERARCHY_NONE:457:407:1309 TV ONE:578000000:INVERSION_AUTO:BANDWIDTH_8_MHZ:FEC_3_4:FEC_AUTO:QAM_64:TRANSMISSION_MODE_8K:GUARD_INTERVAL_1_16:HIERARCHY_NONE:280:330:1200 TV2:578000000:INVERSION_AUTO:BANDWIDTH_8_MHZ:FEC_3_4:FEC_AUTO:QAM_64:TRANSMISSION_MODE_8K:GUARD_INTERVAL_1_16:HIERARCHY_NONE:281:331:1201 TV ONE plus 1:578000000:INVERSION_AUTO:BANDWIDTH_8_MHZ:FEC_3_4:FEC_AUTO:QAM_64:TRANSMISSION_MODE_8K:GUARD_INTERVAL_1_16:HIERARCHY_NONE:282:332:1206 TV2+1:578000000:INVERSION_AUTO:BANDWIDTH_8_MHZ:FEC_3_4:FEC_AUTO:QAM_64:TRANSMISSION_MODE_8K:GUARD_INTERVAL_1_16:HIERARCHY_NONE:283:333:1207 Maori Television:594000000:INVERSION_AUTO:BANDWIDTH_8_MHZ:FEC_3_4:FEC_AUTO:QAM_64:TRANSMISSION_MODE_8K:GUARD_INTERVAL_1_16:HIERARCHY_NONE:550:600:1400 Parliament:594000000:INVERSION_AUTO:BANDWIDTH_8_MHZ:FEC_3_4:FEC_AUTO:QAM_64:TRANSMISSION_MODE_8K:GUARD_INTERVAL_1_16:HIERARCHY_NONE:551:601:1401 Trackside:594000000:INVERSION_AUTO:BANDWIDTH_8_MHZ:FEC_3_4:FEC_AUTO:QAM_64:TRANSMISSION_MODE_8K:GUARD_INTERVAL_1_16:HIERARCHY_NONE:552:602:1402 ChineseTV:594000000:INVERSION_AUTO:BANDWIDTH_8_MHZ:FEC_3_4:FEC_AUTO:QAM_64:TRANSMISSION_MODE_8K:GUARD_INTERVAL_1_16:HIERARCHY_NONE:553:603:1403 ChoiceTV:594000000:INVERSION_AUTO:BANDWIDTH_8_MHZ:FEC_3_4:FEC_AUTO:QAM_64:TRANSMISSION_MODE_8K:GUARD_INTERVAL_1_16:HIERARCHY_NONE:556:606:1407 Yes Shop:594000000:INVERSION_AUTO:BANDWIDTH_8_MHZ:FEC_3_4:FEC_AUTO:QAM_64:TRANSMISSION_MODE_8K:GUARD_INTERVAL_1_16:HIERARCHY_NONE:564:614:1420 Firstlight:594000000:INVERSION_AUTO:BANDWIDTH_8_MHZ:FEC_3_4:FEC_AUTO:QAM_64:TRANSMISSION_MODE_8K:GUARD_INTERVAL_1_16:HIERARCHY_NONE:558:608:1414 Sommet Sports:594000000:INVERSION_AUTO:BANDWIDTH_8_MHZ:FEC_3_4:FEC_AUTO:QAM_64:TRANSMISSION_MODE_8K:GUARD_INTERVAL_1_16:HIERARCHY_NONE:559:609:1415 TVSN Shopping:594000000:INVERSION_AUTO:BANDWIDTH_8_MHZ:FEC_3_4:FEC_AUTO:QAM_64:TRANSMISSION_MODE_8K:GUARD_INTERVAL_1_16:HIERARCHY_NONE:563:613:1419 Radio NZ National:594000000:INVERSION_AUTO:BANDWIDTH_8_MHZ:FEC_3_4:FEC_AUTO:QAM_64:TRANSMISSION_MODE_8K:GUARD_INTERVAL_1_16:HIERARCHY_NONE:0:620:2000 Radio NZ Concert:594000000:INVERSION_AUTO:BANDWIDTH_8_MHZ:FEC_3_4:FEC_AUTO:QAM_64:TRANSMISSION_MODE_8K:GUARD_INTERVAL_1_16:HIERARCHY_NONE:0:621:2001 BaseFM:594000000:INVERSION_AUTO:BANDWIDTH_8_MHZ:FEC_3_4:FEC_AUTO:QAM_64:TRANSMISSION_MODE_8K:GUARD_INTERVAL_1_16:HIERARCHY_NONE:0:622:2002 MHEG IC Test Channel:594000000:INVERSION_AUTO:BANDWIDTH_8_MHZ:FEC_3_4:FEC_AUTO:QAM_64:TRANSMISSION_MODE_8K:GUARD_INTERVAL_1_16:HIERARCHY_NONE:0:0:1450 CanterburyTV:594000000:INVERSION_AUTO:BANDWIDTH_8_MHZ:FEC_3_4:FEC_AUTO:QAM_64:TRANSMISSION_MODE_8K:GUARD_INTERVAL_1_16:HIERARCHY_NONE:561:611:1416 PRIME:594000000:INVERSION_AUTO:BANDWIDTH_8_MHZ:FEC_3_4:FEC_AUTO:QAM_64:TRANSMISSION_MODE_8K:GUARD_INTERVAL_1_16:HIERARCHY_NONE:554:604:1404 East Coast TV:594000000:INVERSION_AUTO:BANDWIDTH_8_MHZ:FEC_3_4:FEC_AUTO:QAM_64:TRANSMISSION_MODE_8K:GUARD_INTERVAL_1_16:HIERARCHY_NONE:0:0:1421 TV33:594000000:INVERSION_AUTO:BANDWIDTH_8_MHZ:FEC_3_4:FEC_AUTO:QAM_64:TRANSMISSION_MODE_8K:GUARD_INTERVAL_1_16:HIERARCHY_NONE:0:0:1405 TVCentral:594000000:INVERSION_AUTO:BANDWIDTH_8_MHZ:FEC_3_4:FEC_AUTO:QAM_64:TRANSMISSION_MODE_8K:GUARD_INTERVAL_1_16:HIERARCHY_NONE:0:0:1408 TV Rotorua:594000000:INVERSION_AUTO:BANDWIDTH_8_MHZ:FEC_3_4:FEC_AUTO:QAM_64:TRANSMISSION_MODE_8K:GUARD_INTERVAL_1_16:HIERARCHY_NONE:0:0:1410 Info-Rotorua:594000000:INVERSION_AUTO:BANDWIDTH_8_MHZ:FEC_3_4:FEC_AUTO:QAM_64:TRANSMISSION_MODE_8K:GUARD_INTERVAL_1_16:HIERARCHY_NONE:0:0:1411 Channel North:594000000:INVERSION_AUTO:BANDWIDTH_8_MHZ:FEC_3_4:FEC_AUTO:QAM_64:TRANSMISSION_MODE_8K:GUARD_INTERVAL_1_16:HIERARCHY_NONE:0:0:1412 DunedinTV:594000000:INVERSION_AUTO:BANDWIDTH_8_MHZ:FEC_3_4:FEC_AUTO:QAM_64:TRANSMISSION_MODE_8K:GUARD_INTERVAL_1_16:HIERARCHY_NONE:0:0:1417 CUE:594000000:INVERSION_AUTO:BANDWIDTH_8_MHZ:FEC_3_4:FEC_AUTO:QAM_64:TRANSMISSION_MODE_8K:GUARD_INTERVAL_1_16:HIERARCHY_NONE:0:0:1418